Lamu's House of Tibet serves a wide variety of food--local Naxi and Tibetan specialties, Chinese gourmet, Japanese, Italian, French and American dishes.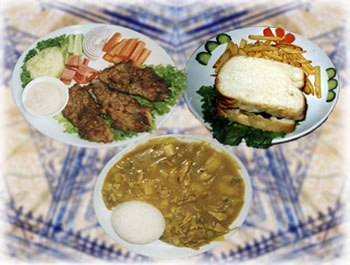 Wake up early and walk the cobbled stone streets from your guesthouse and enjoy muesli & yogurt, fried eggs & ham, rice porridge or exotic fresh-fruit pancakes.

After wandering the quiet streets of Lijiang Old Town, return for an authentic hamburger, or try a local concoction: the Naxiburger (made with local baba, a flat bread). Vegetarian meals are available, too--sample Lamu's tasty Italian and Chinese pastas and salads.
Late at night, when most stores have shut down, Lamu's is still going strong with a vibrant atmosphere. Locals frequent the spacious upstairs and enjoy cheap Dali beer and french fries while those more courageous try the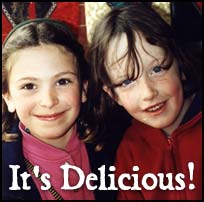 Chicken Parmesan or Curry & Vegetables.
Coffee in the land of tea can be hard to come by, so for this reason Lamu decided to freshly grind her own beans every morning. Currently she offers various Colombian and Arabica roasts along with a local Yunnan coffee grown in the highlands.
Employ the use of your sweet tooth by sampling brownies, fresh (from scratch!) apple pie, and your favorite flavors of ice cream.
กก
กก