Lamu has been in the restaurant business even before Lijiang became a favorite stop for trekkers and travelers from all over the world. She has developed her menu and ingredients over the years, and now serves hot, delicious food with the warmth and friendliness that Lijiang is deservedly known for.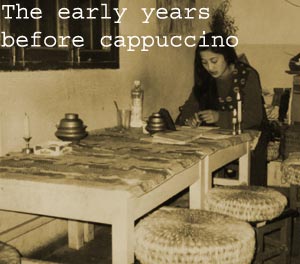 She is originally from Zhongdian County, Yunnan, one of the largest populations of Tibetans in all of 'Greater Tibet'. She is fluent in many languages, and took what was once just a dream and turned it into a thriving business.
She first opened the House of Tibet doors in 1993 in a small, cold concrete building. Emphasizing hospitality and what was then uniquely good 'western-style' cooking, she improved her location several times before moving to the north edge of Old Town.
House of Tibet is now in a recently-renovated wooden building built in the tradition Naxi architecture. The interior is furnished entirely with mountain pine and rustic bamboo.
กก